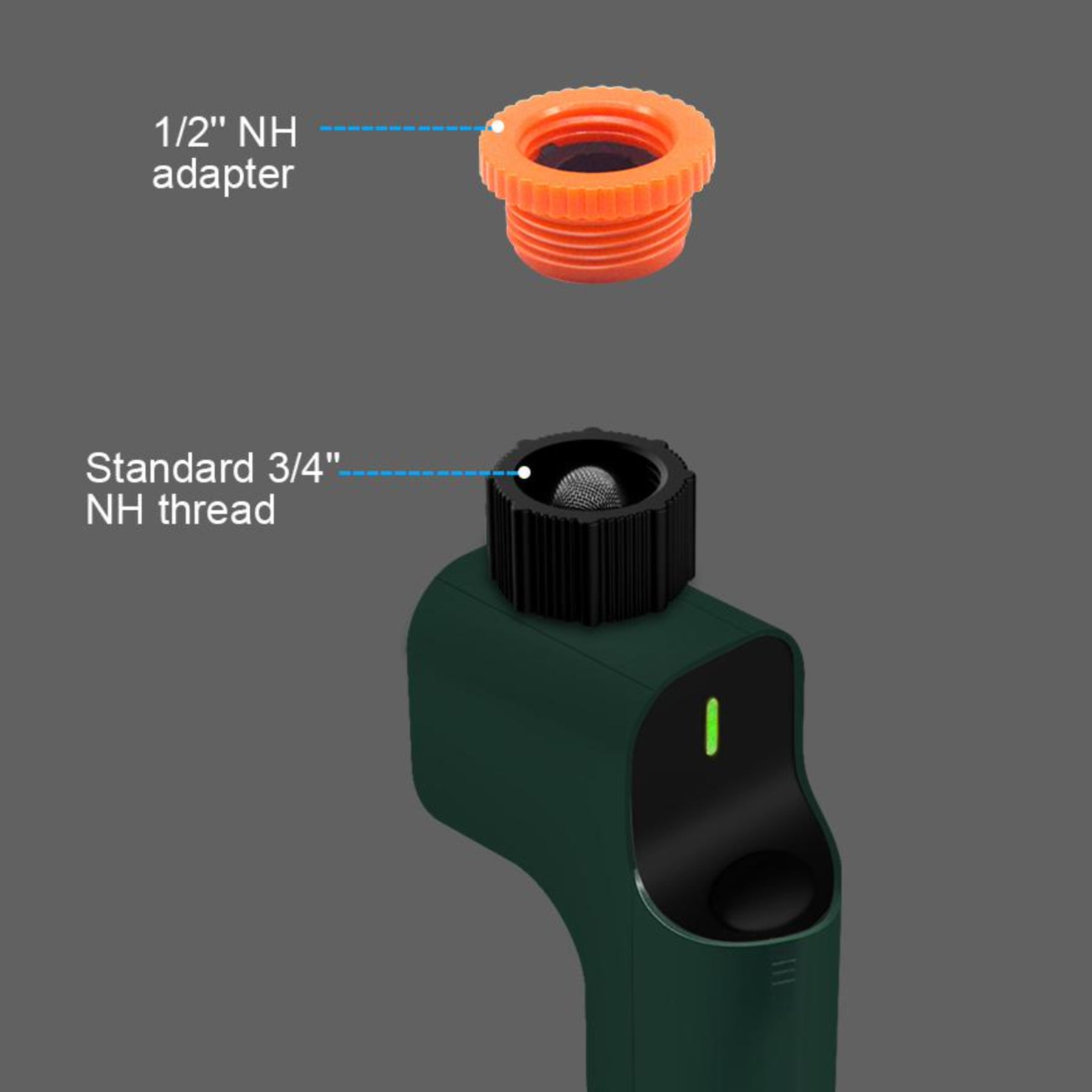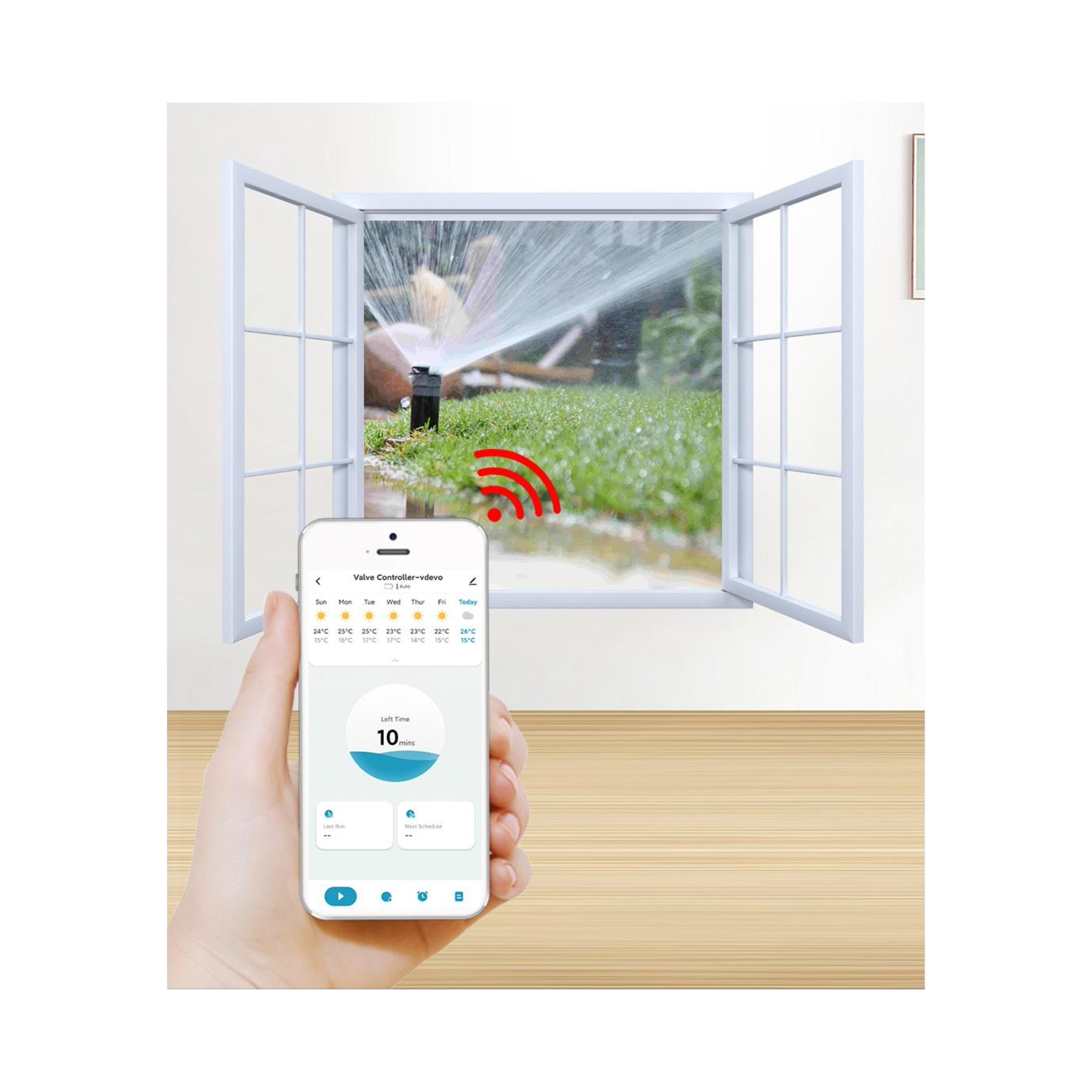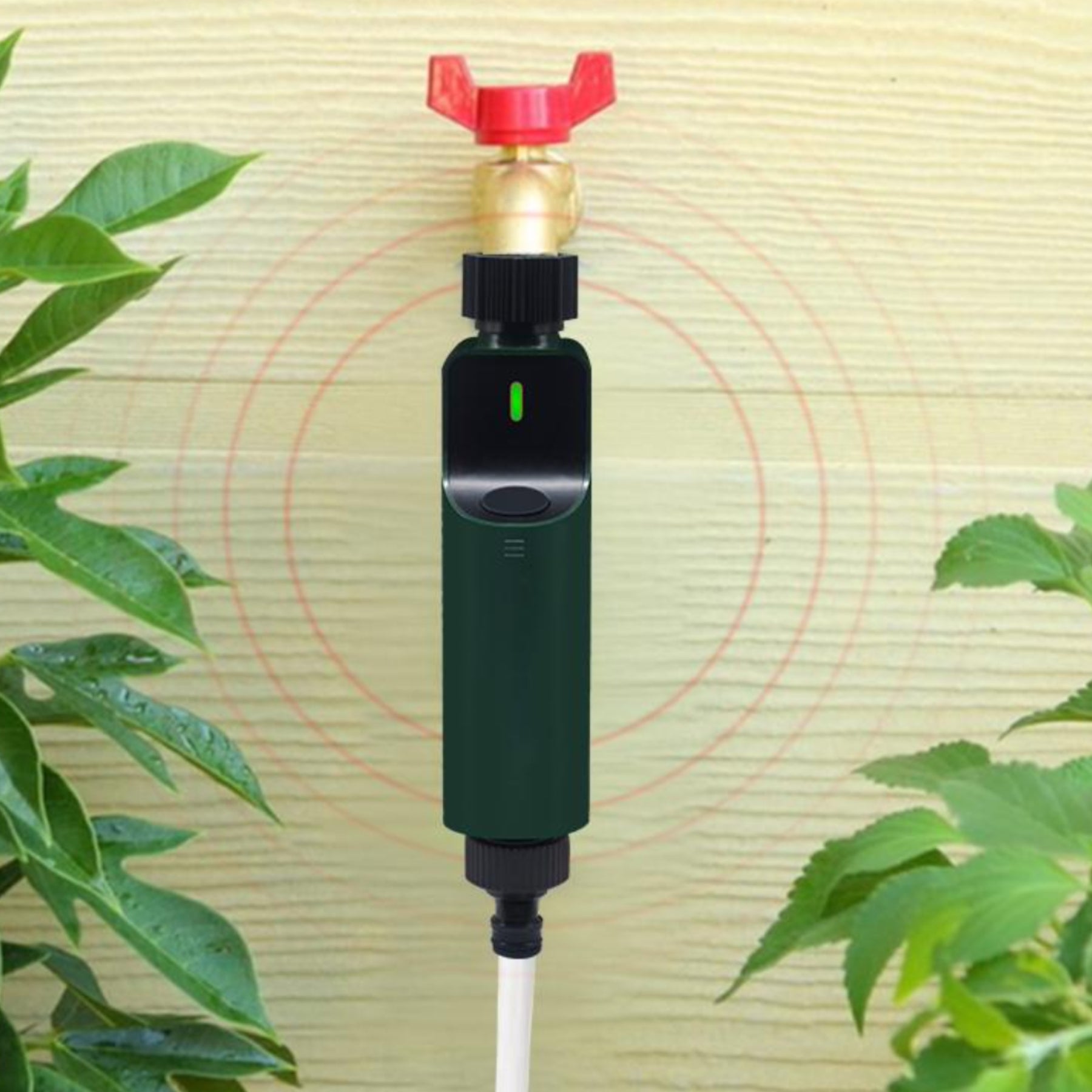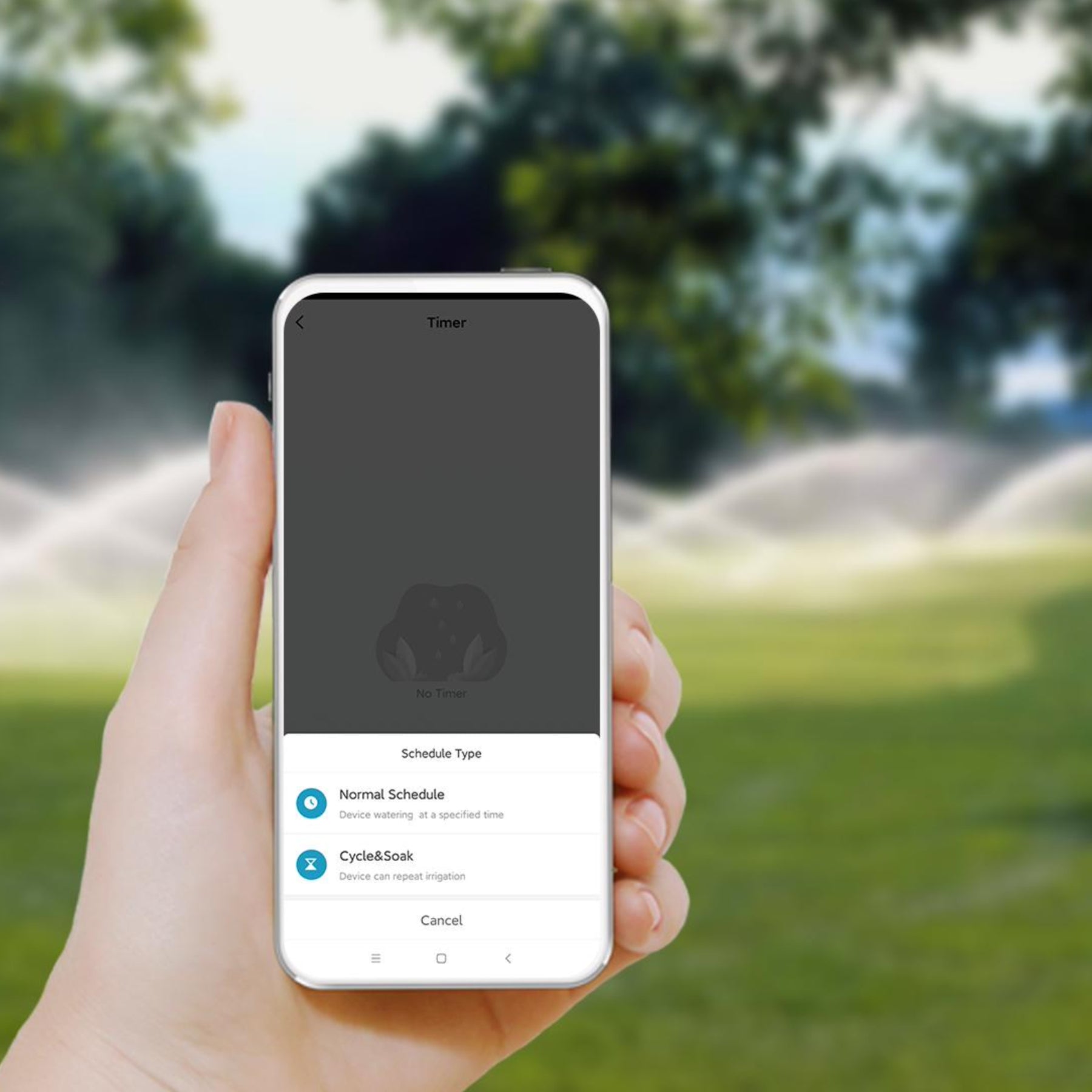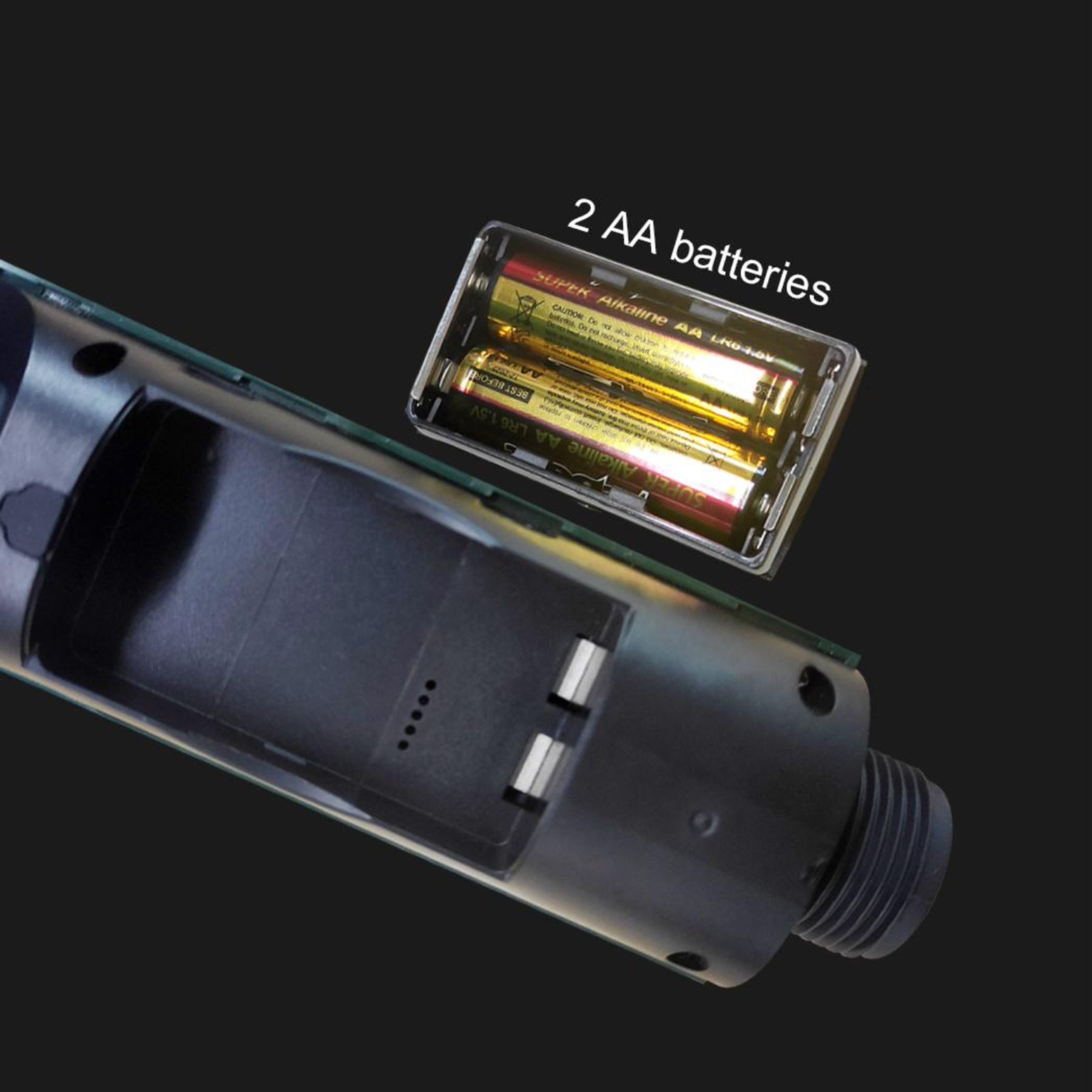 Hihome Zigbee Smart Water Contoler
- Control your irrigation remotely
- Save water, no water wastage after rain
- Control by voice or smartphone app
- Programming time schedules
- Operates up to 1 year on 2 AA batteries

Hihome Zigbee Smart Water Contoler - Make your garden watering effortless and remotely controllable 
The Hihome Zigbee Smart Watercontoler lets you manage your garden watering from the comfort of your armchair or on vacation. This smart device makes it easy to maintain your lawn and plants without having to take care of it yourself. With this water controller, you can set schedules so the garden watering comes on at any time of the day, or you can set it at night so you don't have to deal with wet walkways during the day.
Special for vacations
Planning to go on vacation soon? No worries. With the Hihome Zigbee Smart Watercontoler, you can easily program your garden watering to turn on automatically when you need it. The water controller even detects rain and adjusts the schedule automatically. That way you don't have to worry about your plants and lawn drying out.
Voice control Operation is easy and effortless.
You can control the Hihome Zigbee Smart Watercontoler with your voice, thanks to its integration with Amazon Alexa, Google Home Assistant but also via Apple Siri Shortcuts.
Save drinking water
Another great advantage of the Hihome Zigbee Smart Water Contoler is that you can monitor your water consumption. This way, you make sure you don't waste drinking water unnecessarily and you can contribute to a more sustainable world.
A Zigbee gateway is required.
If you don't have a Zigbee Gateway yet? Then order one through this link or choose an inexpensive bundle.

What about ZigBee wireless? This is a wireless protocol that also works in the 2.4GHz band, like WiFi and Bluetooth, but it works at much lower data rates. The most important advantages of ZigBee wireless are
Low power consumption
Very robust network
Up to 65,645 nodes
Very easy to add or remove nodes from the network
What's in the box?

Hihome Zigbee Smart Water Contoler
Connection from 1.2" to 3/4" connection
A Gardena compatible connection

Quick start guide


Too bad about the limited water passage
Thought is nice to install but unfortunately I had to remove them again. My pop-up sprinklers are coming out more. Apparently not enough pressure. Too bad