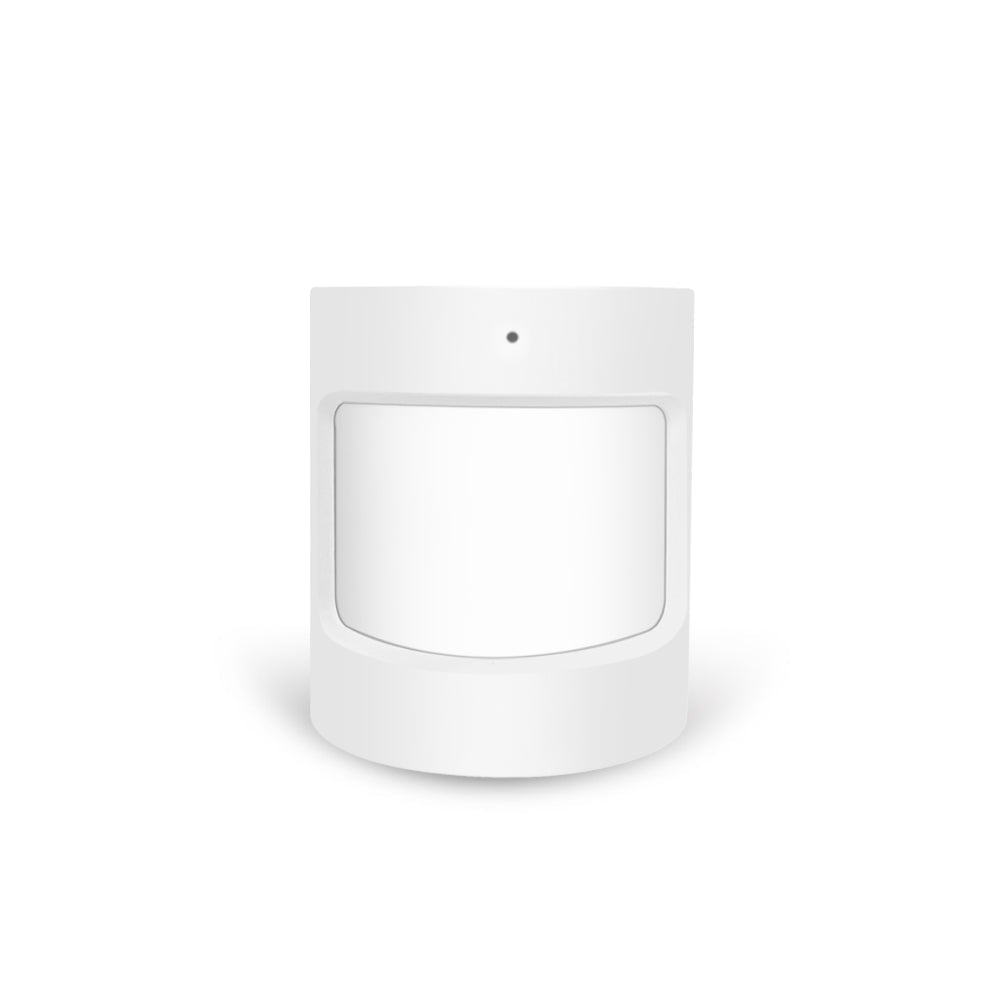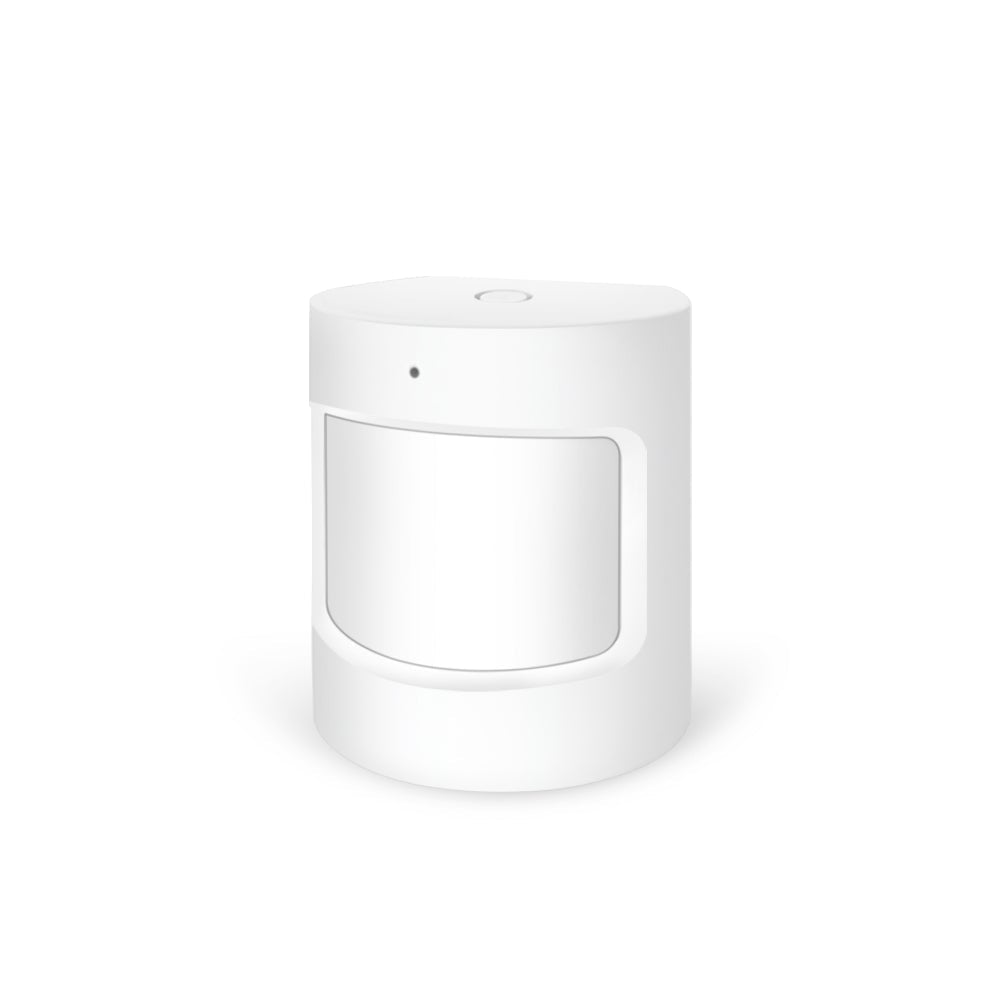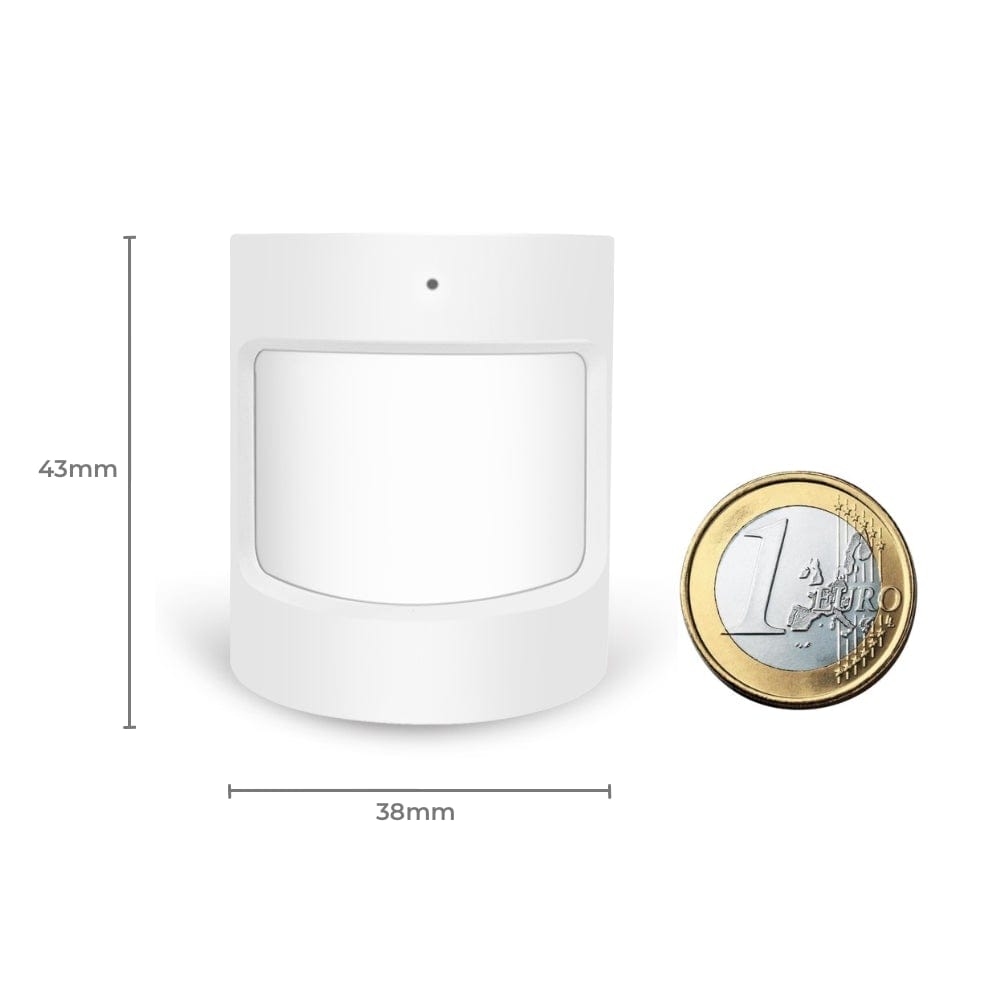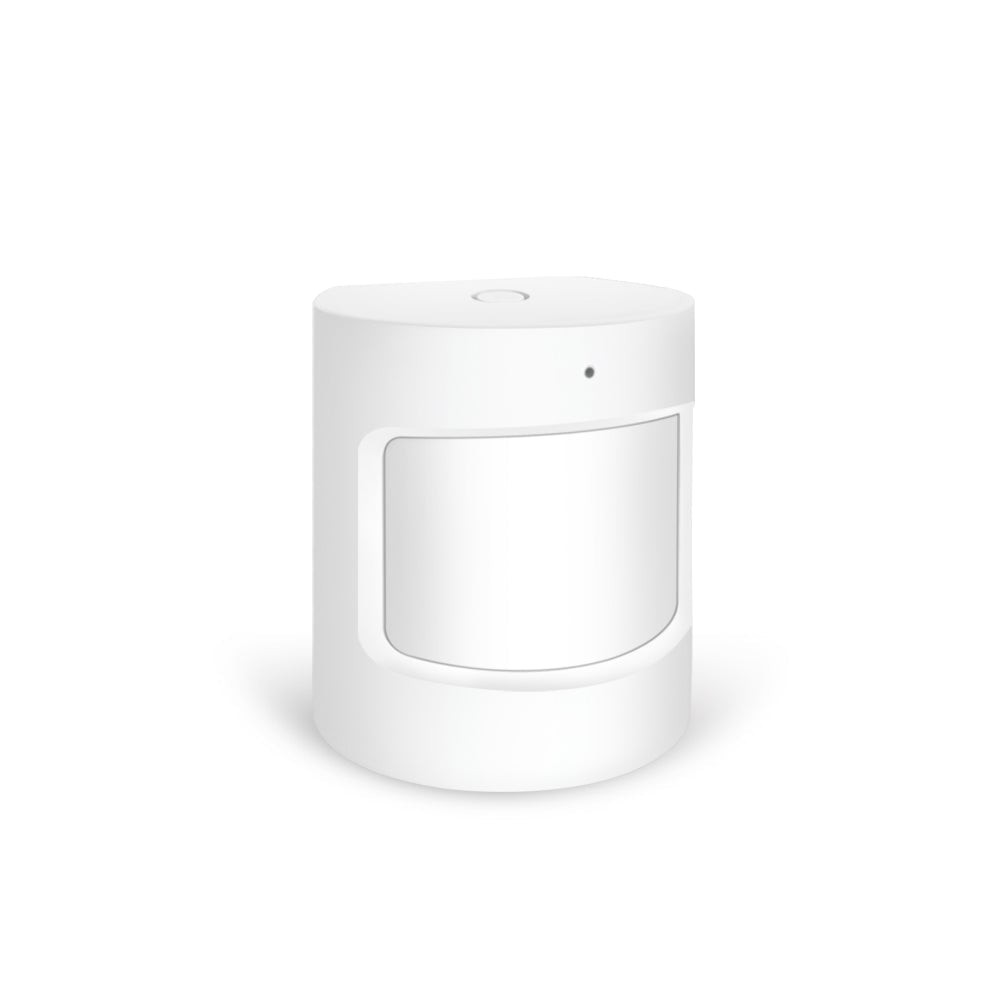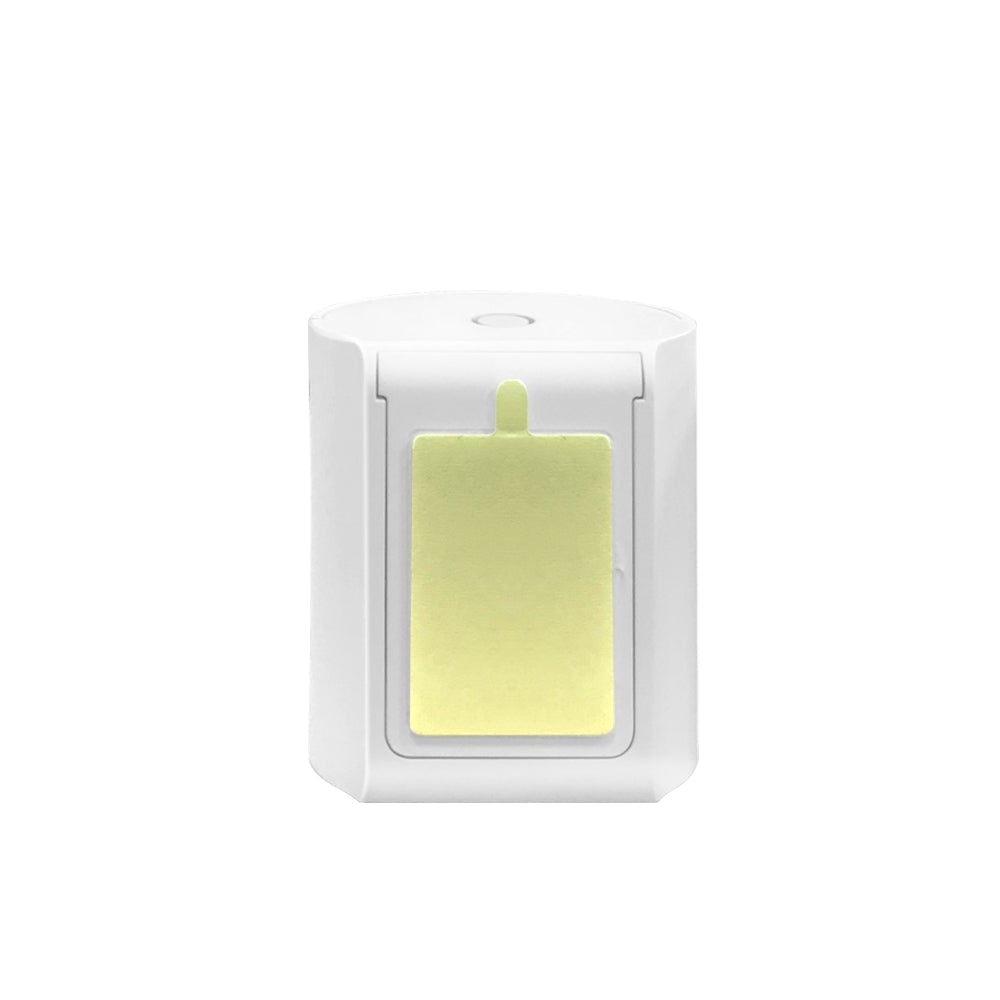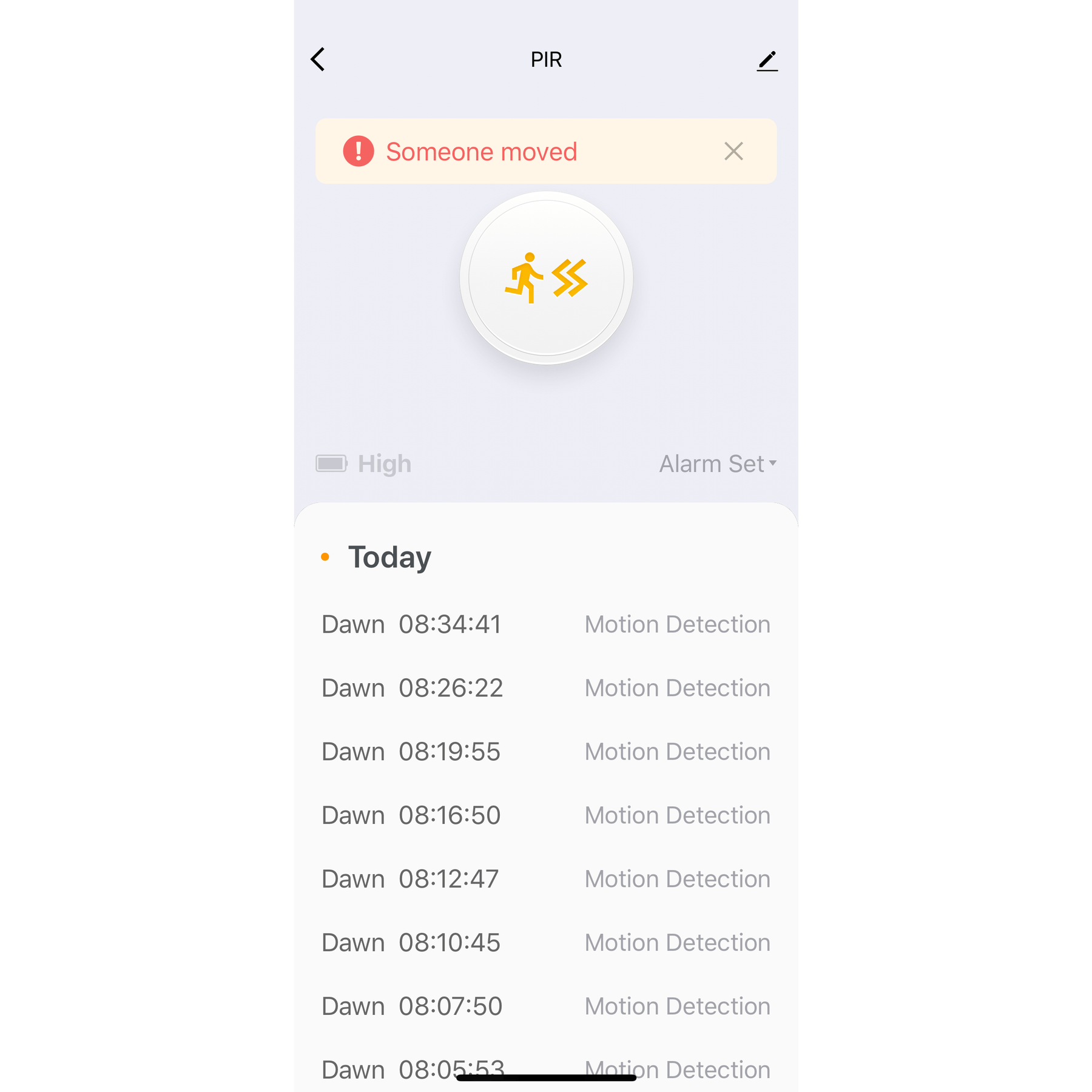 Hihome Zigbee PIR Motion detector
- Battery life of up to 5 years - 150,000 activations
- Receive notification on motion or create an alarm or automation
- Detection distance: 8 meters - Detection angle: 120º
- Wireless range max: 90m
- Compatible (Tuya) Zigbee Gateway required - Compatible with Home Assistant

After adding the Hihome Plug-in Zigbee Gateway to your Hihome network, you can add various Zigbee sensors.
The PIR sensor can be easily mounted on any surface. It is recommended to clean the surface before using the 3M tape to mount the parts. Please note that the sensor is designed for indoor use and is not waterproof. So if you mount the sensor outside, make sure it does not get wet under any circumstances.
Any smart function or automation can be activated by the detection of motion. For example, turning off the light after a few minutes of no activity. Start an automation or send a notification to your phone when motion is detected.
Battery life is up to 5 years or 150,000 activations. Set a low battery alarm to alert you in time to replace the CR2 battery.
A Zigbee gateway is required.
What about ZigBee wireless? This is a wireless protocol that also works in the 2.4GHz band, like WiFi and Bluetooth, but it works at much lower data rates. The most important advantages of ZigBee wireless are
Low power consumption
Very robust network
Up to 65,645 nodes
Very easy to add or remove nodes from the network
Technical Specifications:
Supports 802.15.4 MAC/PHY
Control channels 11 to 26 @2,400-2,483GHz, air interface speed 250Kbps
Built-in DC-DC circuit for maximum power efficiency
+10dBm maximum power.
63uA/MHz operating current consumption; 1.4 uA sleep current
Manual file: