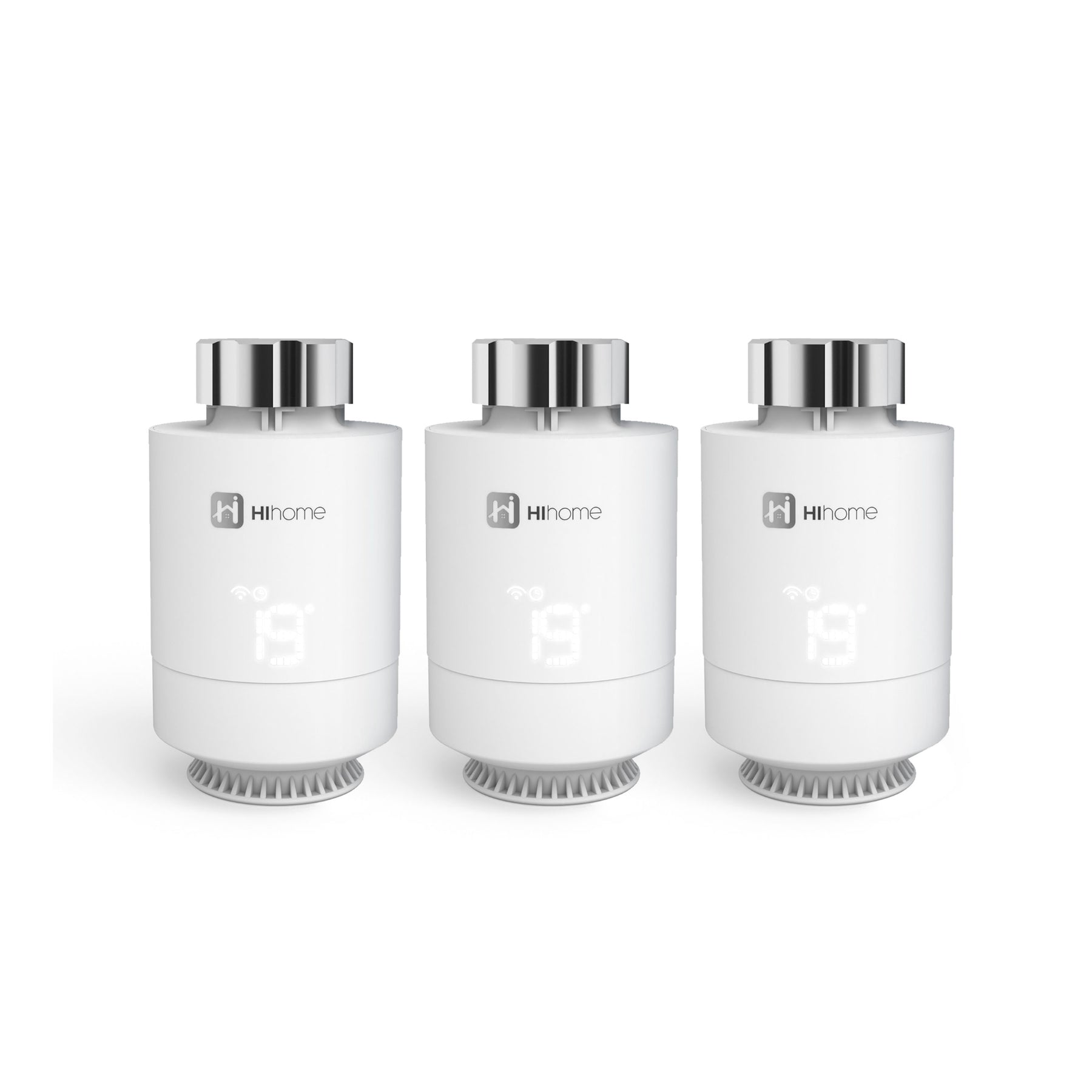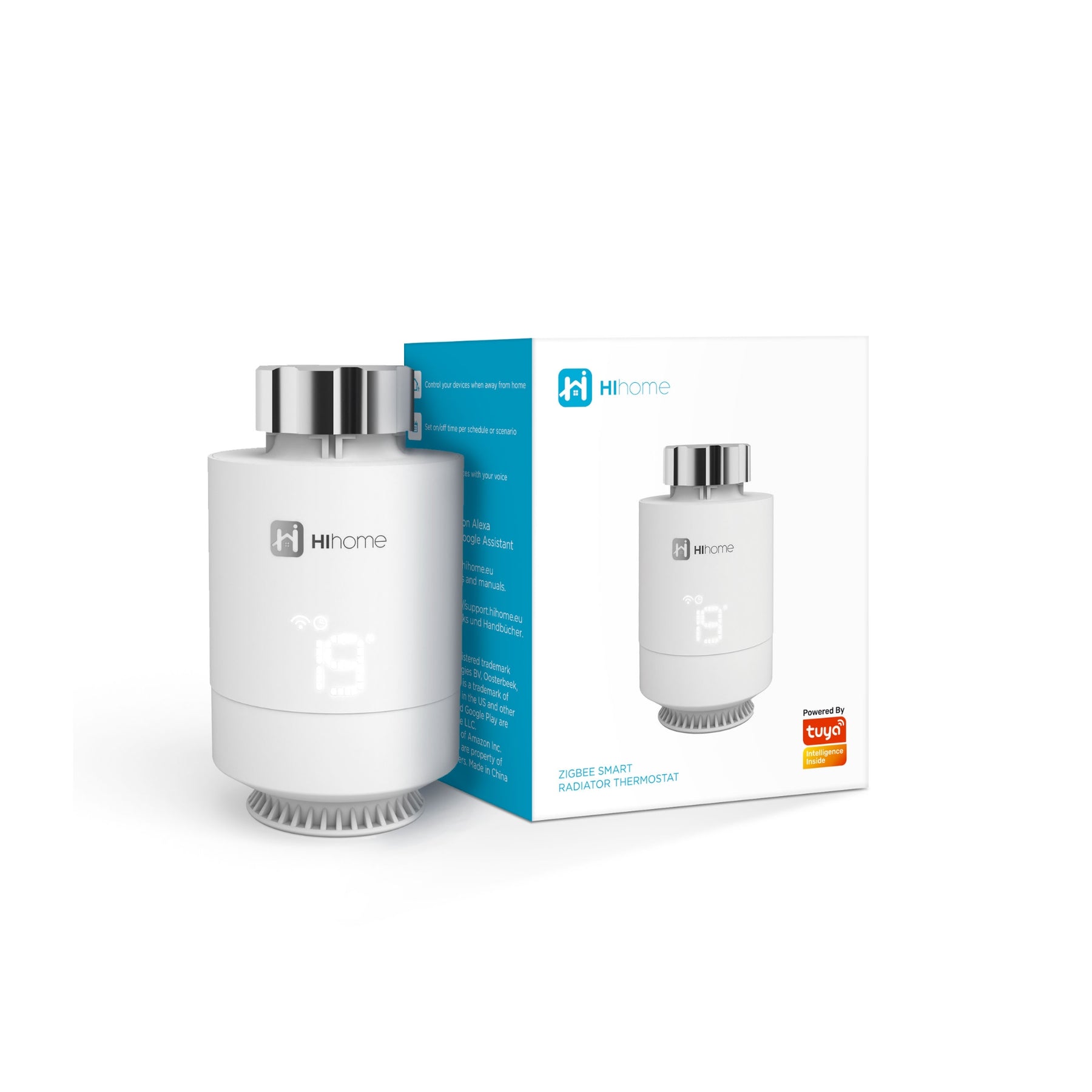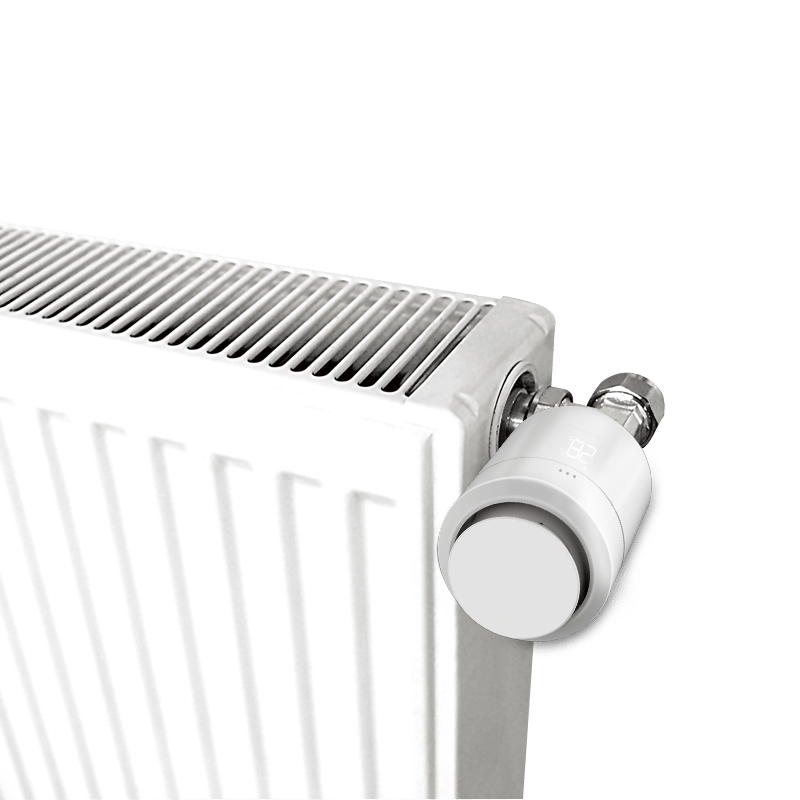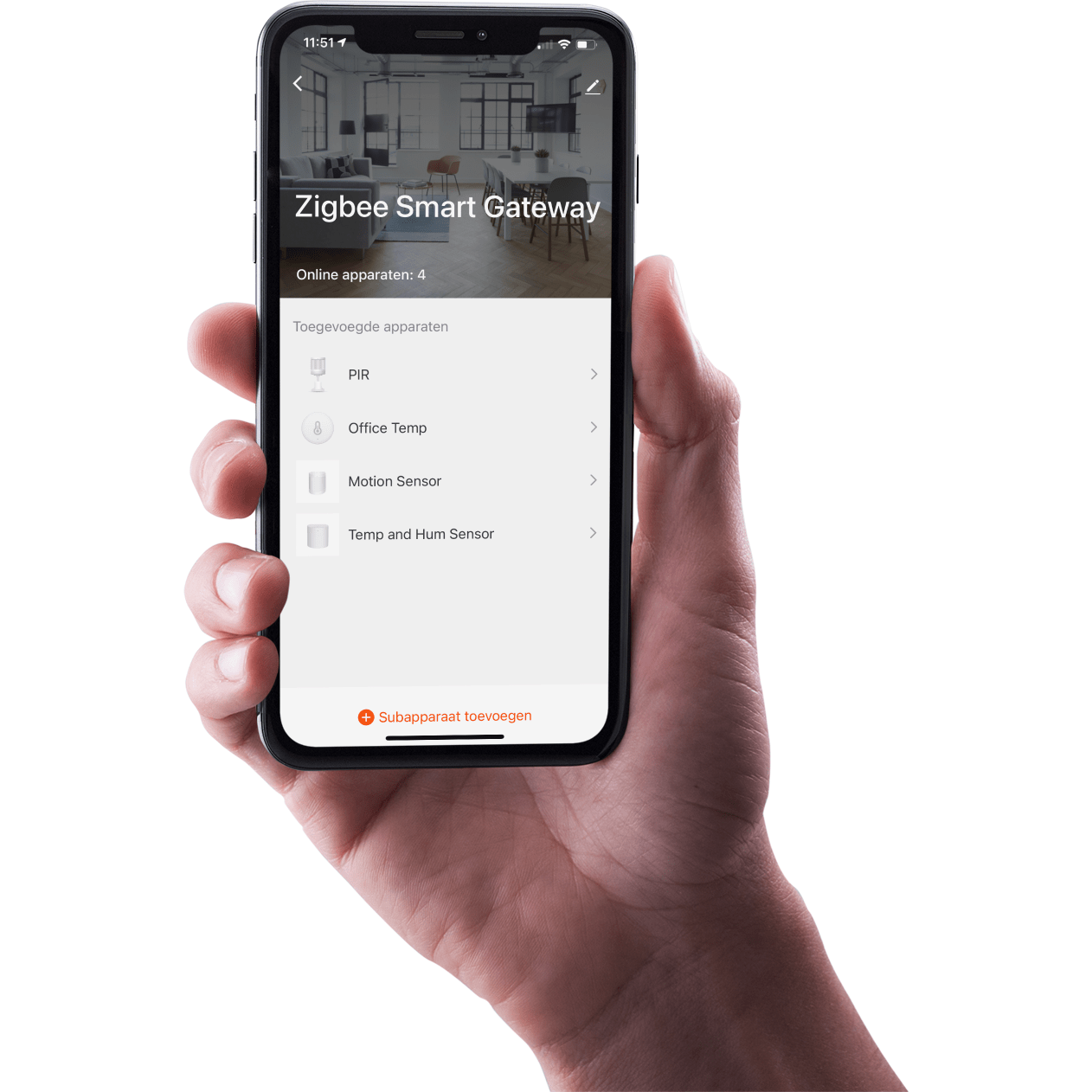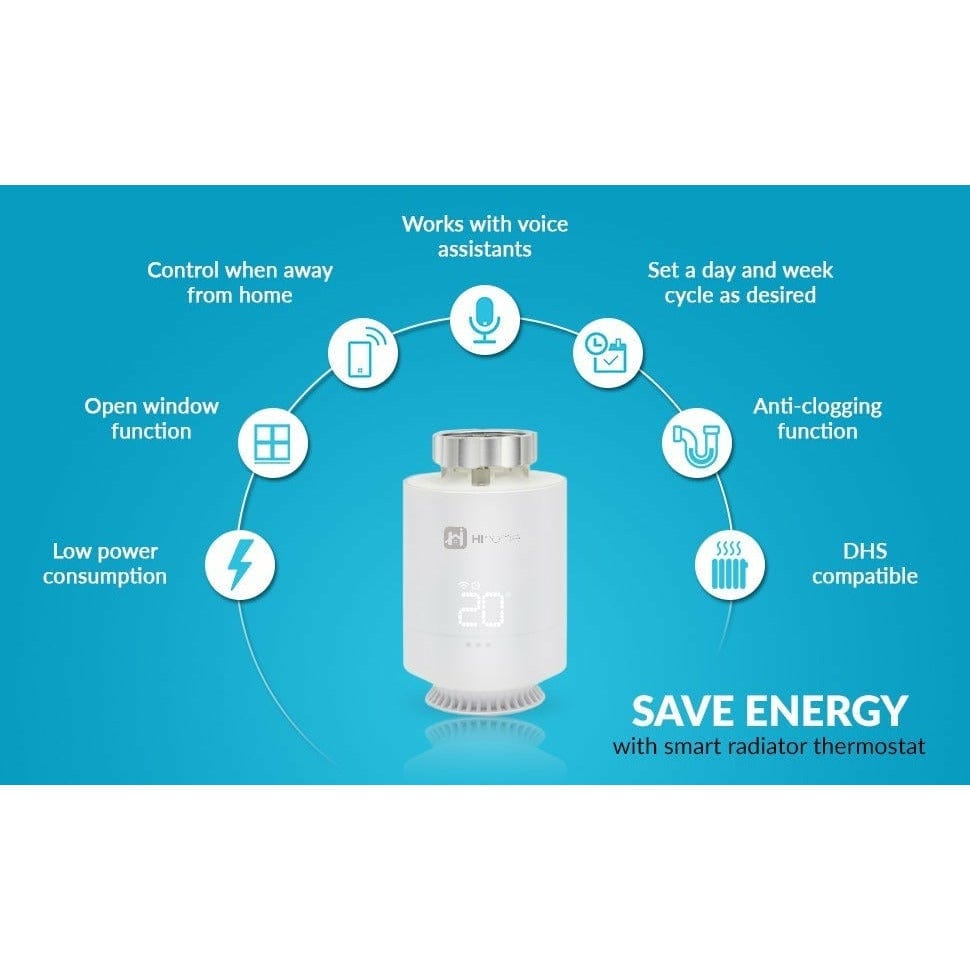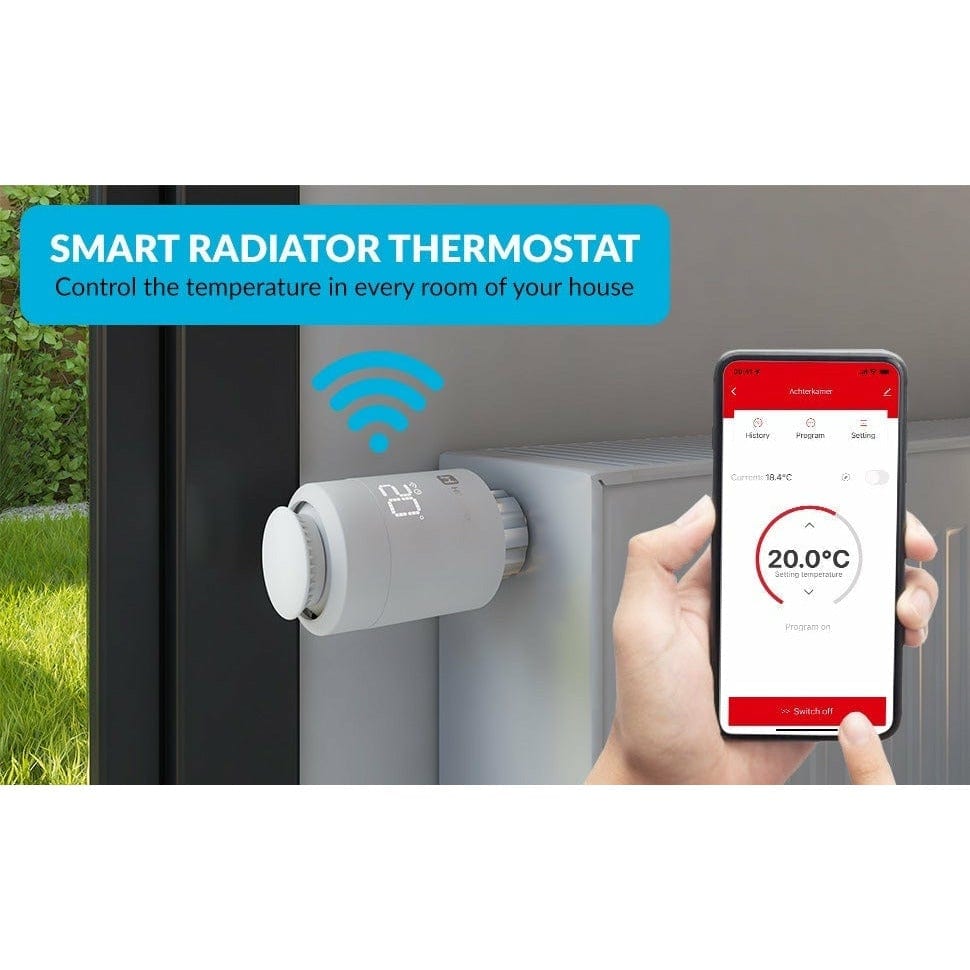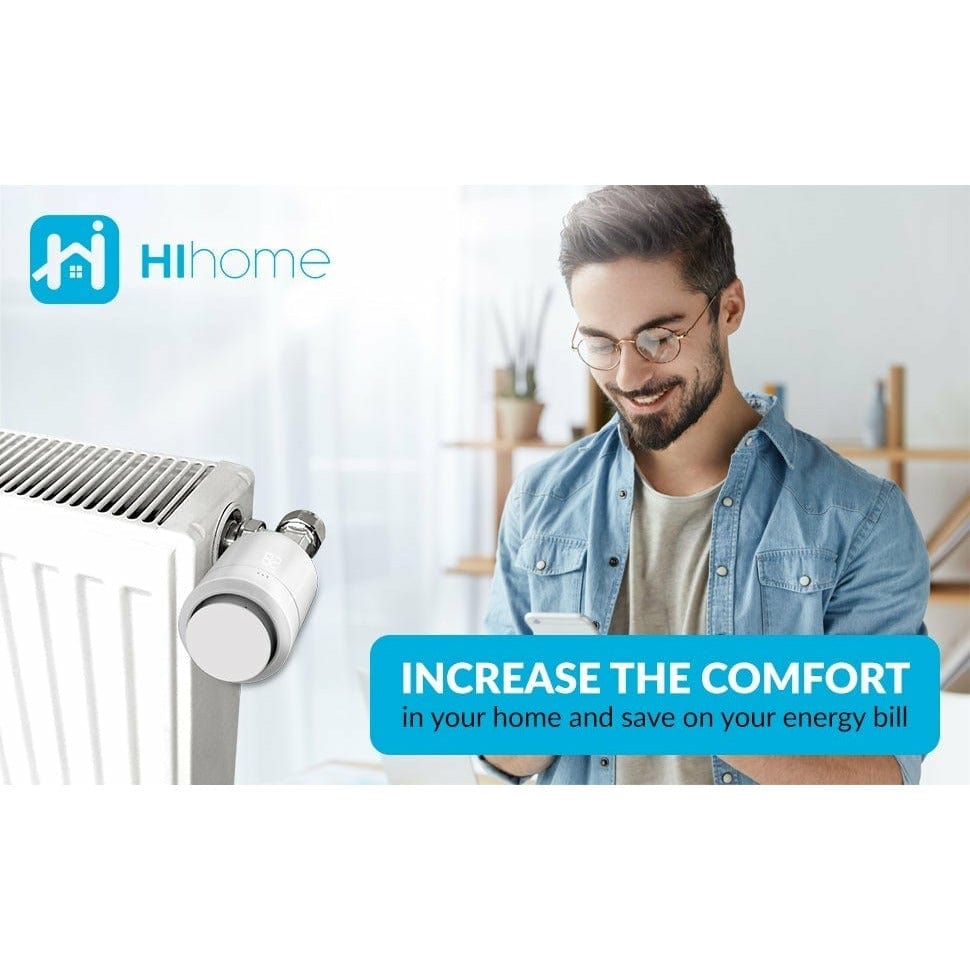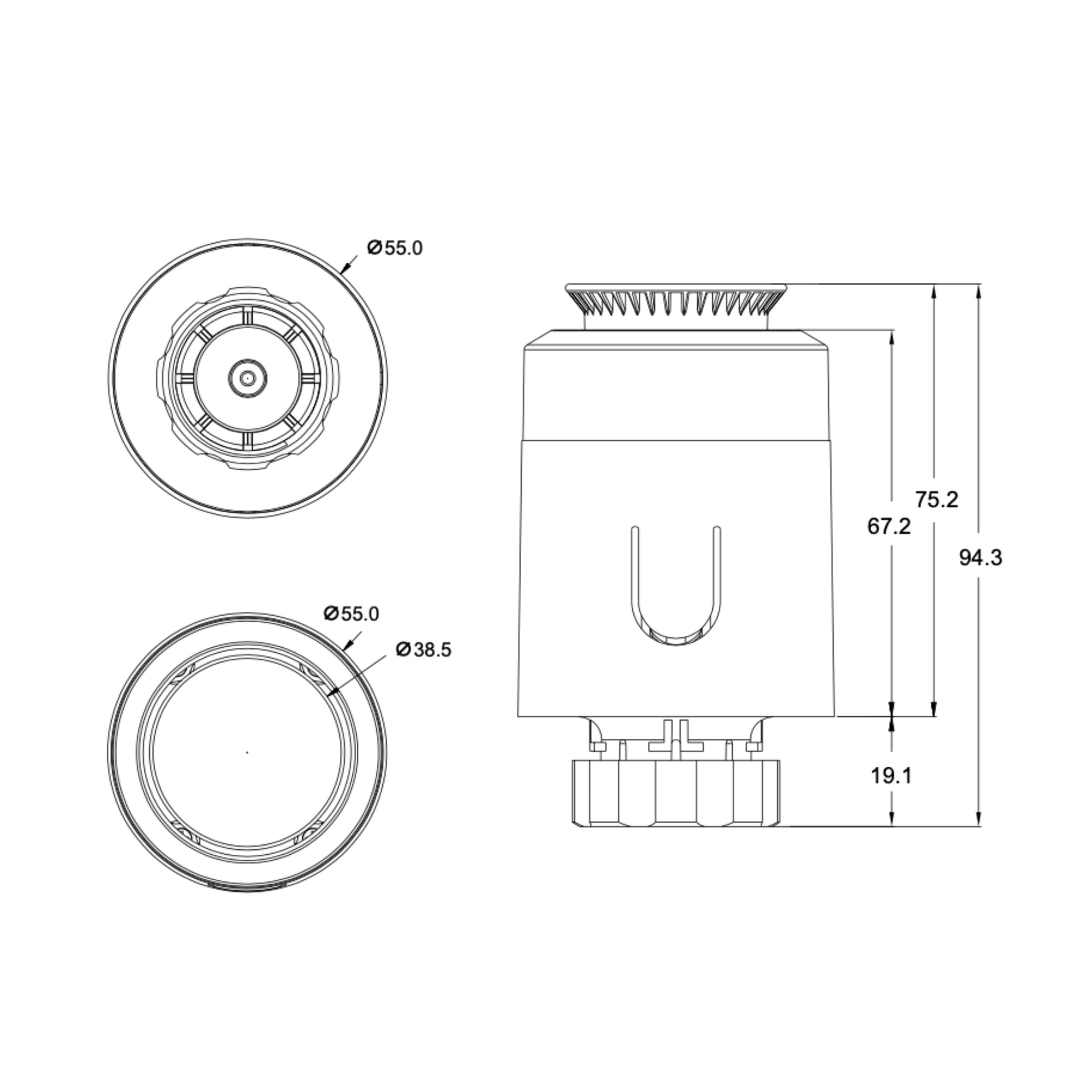 3-Pack Hihome Smart Zigbee Radiator Thermostat
• Starter kit met 3x Slimme Radiator Thermostaat
• Regel je verwarming van overal met de Hihome App
• Zigbee/WiFi Gateway is plug in stopcontact en goed voor het hele huis
• Werkt tot 2 jaar op 2xAA batterijen
• Aansluiting met zeer gangbare M30x1,5mm ring. 4 adapters meegeleverd.

Economy 3-pack
Smart programming helps you save energy.
With the Hihome Smart Zigbee Radiator Valve you can control the temperature in every room of your house. With the Hihome smartphone app you can program a time program and adjust the desired settings with one tap of a button.

Integrate with Amazon Alexa, Google Home Assistant or Apple Siri Shortcuts

to use voice commands, or adjust manually with the control knob for the perfect temperature in every room.


Features
Low power consumption:

The Hihome Smart Zigbee Radiator Valve works on the long distance Zigbee wireless protocol and ensures a long battery life. The Smart Radiator Valve works up to two years on two AA batteries. 
Open window:

If an open window causes a temperature drop of 4ºC within 6 minutes, the valve will automatically close. The optional motion or door/window sensor will also prompt the Smart Valve to close if it senses a temperature drop.


Works with your home:

The Hihome Radiator Thermostat uses a very common 30x1.5mm connection and has four adaptor rings for a perfect fit on almost every valve.


Anti-block function:

Thermostat valves have a tendency to stick after periods of inactivity. The Hihome Smart Radiator Valve opens automatically every 14 days when not in use to prevent clogging.


DHS compatible:

Works with European district heating systems.
What's in the box?
Hihome Smart Zigbee Radiator Valve 3 pcs.
Four adapter rings per valve
Quick start guide
Note: A Hihome or Tuya-compatible Zigbee gateway is required to operate this Smart Thermostat. A gateway is not included in this package. 
For fitting instructions, please refer to Hihome support.
The Hihome Smart Zigbee Radiator Thermostat Starter Kit does not control the central heating.
This smart radiator thermostat is similar to the SEA802.
Hihome Smart products are compatible with 2.4 GHz WiFi networks. 5GHz networks or dual-band SSIDs are not supported. Visit Hihome support for specifications and more information.
| | |
| --- | --- |
| Connectivity | Zigbee 2.0 |
| Battery | 2x AA (not rechargeable) not included |
| Battery life |  up to 2 years |
| Temperature accuracy | +/- 0,5º |
| Temperature setting | 0º - 50ºC |
| Operating temperature | 5º - 30ºC |
| IP Class | 21 |
| Display | LED |
| Total length | 94.3 mm |
| Diameter | 55 mm |
| Maximum radio transmission power | 20 dBm |
| App available for | Android and iOS |
| Frequency range | 2400 - 2482.5 MHz |
| Maximum range | >30m open field >15m indoors |
| Compatible with | Hihome App - Tuya compatible Apps like Smart Life |
| Works with | Google Home Assistant, Amazon Alexa, Apple Siri Shortcuts, Apple Widgets |